Pristine Awareness hermitage
solitude - tranquility - joy
Pristine Awareness Hermitage is envisioned as a place to connect with the inner tranquility and joy that is the true nature of all beings. As a place of solitude and meditation, the hermitage will be a refuge for those seeking to awaken their deepest inner qualities. Non-sectarian and welcoming to all irrespective of religious affiliation, the hermitage will provide an annual public program of Buddhist teachings as well as retreats of varying lengths focused on wisdom and compassion for the modern world. In time, Pristine Awareness Hermitage will provide eco retreat huts at low cost for practitioners wanting to undertake self-supported solitary retreats.
Pristine Awareness Hermitage will include a dedicated nature refuge where birds and other wildlife will be protected and allowed to thrive. It will also, in time, include a memorial forest. The memorial forest will be called Sukhavati (བདེ་བ་ཅན་/ 極樂淨土), which translates as "place of joy and bliss", which is the name of Buddha Amitabha's pure land. Sukhavati Memorial Forest will be a place where people of any faith can sponsor the planting of a tree, or a whole grove of trees, with memorial plaques honoring a lost loved one or celebrating a birth or wedding. As well as a place of celebration, remembrance and tranquility, the Sukhavati Memorial Forest will be a carbon farm that contributes to a safer environmental future. As well as providing a safe refuge for wildlife and birds, the hermitage will include a village where Buddhists can purchase homes under a community ownership model to live and practice in tranquility. The village will include a meditation hall and temple for group practice and quiet reflection. Eventually, eco-friendly huts will be built for those wishing to undertake solitary retreat, visit the memorial forest, learn about carbon farming or simply enjoy the benefits of nature. Together, the forest, carbon farm, village and retreat hermitage will make for a place of deep healing, peace, learning and awakening.
The location for Pristine Awareness Hermitage will be the stunning Dorrigo Plateau, in the Northern Tablelands region of New South Wales. The highest point on the plateau is an elevation of 1,437 metres. The township of Dorrigo sits at 731 metres. This gives the region a cool, temperate climate. The plateau is the home to the world heritage listed Dorrigo National Park. Dorrigo plateau sits above the hinterland of the Mid North Coast, approximately an hour from Coffs Harbour and its beautiful beaches. Coffs Harbour has a domestic airport and train station, both connecting the region to Sydney and Brisbane. The hermitage will be created and governed as a compassionate not-for profit organisation established to bring environmental and spiritual benefits to current and future generations, and to advance Buddhism in Australia.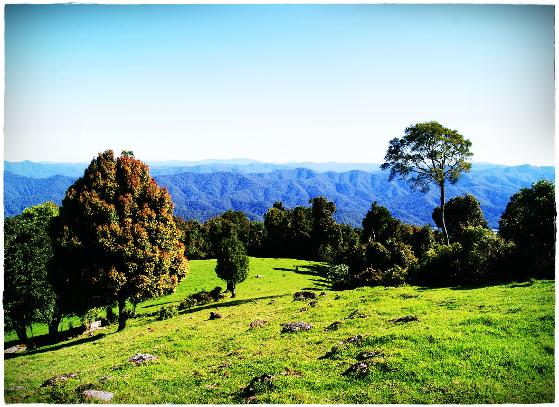 The creation of Pristine Awareness Hermitage will happen in phases:
Fundraising (ongoing until completion)
Purchasing an appropriate property
Surveying and drawing up plans for the village, forest and hermitage and acquiring development approvals
Creating conservation plan for and establishing nature preserve
Establishing carbon farm
Subdividing for village and building practice hall or temple for group events
Building eco retreat huts for short, medium and long term retreatants
We are now fundraising to make our vision of Pristine Awareness Hermitage, the memorial forest, nature reserve and carbon farm a reality. The first step is to buy land. All income from our various teaching programs is now dedicated to this purpose. We are also making tsa-tsas (small sacred images) of Tara, the Buddha of compassionate action, that can be purchased to help us fund our vision for the hermitage. You can find out more about the Tara tsa-tsa fundraiser HERE. If you would like to help make Pristine Awareness Hermitage and the memorial forest a reality by lending your expertise or giving your time please get in touch by clicking the contact button below.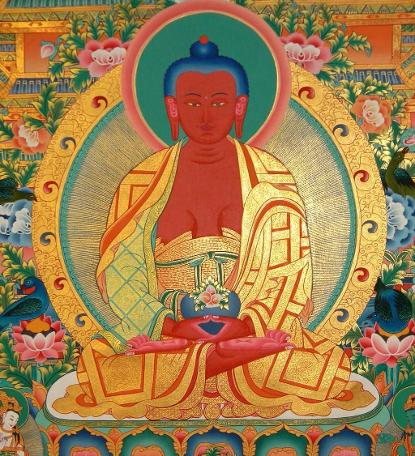 We also gratefully welcome donations of any amount towards the creation of the the hermitage and Sukhavati Memorial Forest. You can also sponsor the purchase of land by acre and receive naming rights for that portion of the forest. Although it is early days (we don't have land yet) if you would like to sponsor the purchase of land or a memorial tree there is more information HERE.
Your donations will go solely to the creation of the forest or retreat center, just nominate what the donation is for. Please note that though we are not a profit-making entity donations to us are not currently tax deductible. Donations to religious organisations in Australia are generally not tax deductible unless they provide a benevolent service (feeding the poor etc.). Sadly, creating a retreat centre and memorial forest is not seen as a benevolent service by the Australian Tax Office.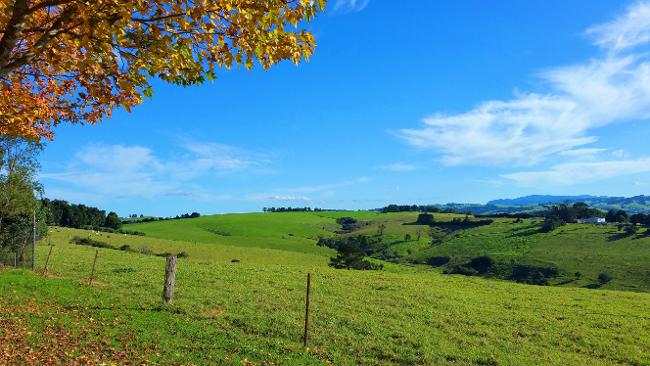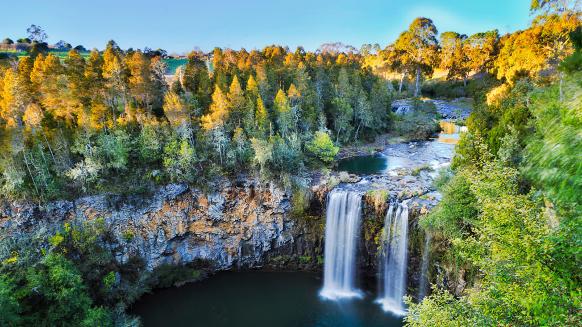 View the gallery below for more images of the Dorrigo Plateau (note: the images go the right way up when you click on them)
© Copyright Pristine Awareness: Foundation for Buddhist Practice