The Awakening Heart: 108 Pith Instructions for Buddhist Practice
Pith instructions, also referred to as heart teachings or direct pointing-out instructions, are concise yet rich teachings that distil the core essence of Buddhist philosophy into clear, experiential guidance. Such instructions aim to bypass intellectual complexities and lead practitioners directly to transformative insights. They cut through complex doctrines to provide direct and profound experience of the nature of reality and the mind.

The pith instructions gathered in this book are the fruit of long-term practice. They were penned over a period of five years while the author, Jamyang Tenphel, was in retreat. Each of the instructions came to Jamyang while he was in states of deep devotion and love. They have an amazing directness and beautiful simplicity perfectly suited to our times.
Anyone who wishes to be inspired, to deepen in their Buddhist practice or, especially, to follow a short cut to accomplishment, will find much to savor in this work.
"Profound Buddhist wisdom rendered into a work of beautiful and poetic simplicity."
~ Pema Düddul, author of Luminous Awareness: A Guidebook to Awakening in Life and in Death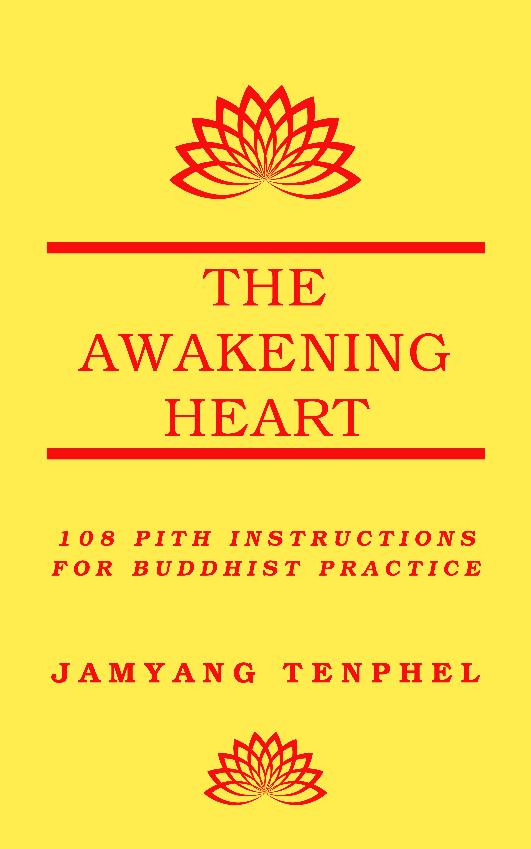 Love and Devotion: Encountering the Nondual by Awakening the Heart
The highest teachings of Buddhism, known as Dzogchen or Ati Yoga, speak of a nondual awareness that is enlightenment itself. This state liberates us from all negative or disturbing emotions and gives us deep insight into the ultimate nature of reality and the universe. To live in this state of pristine, timeless awareness releases our limitless capacity for compassion, which enables us to truly help others and our world. To encounter and abide in this nondual awareness is not only the purpose of Buddhism but of all of the world's mystical traditions, from Hinduism to Jainism, from Judaism and Christianity to Sufism and Gnosticism. In Buddhism, permanently abiding in this nondual awareness is called awakening or enlightenment. Amazingly, this nondual awareness is ever present as a part of our fundamental nature. Despite being a fundamental part of us, it is so subtle that it is elusive, even for long term meditators. There is, however, a sure-fire way to encounter and learn to abide in this nondual awareness - through the power of love and devotion. Traditionally, enlightenment or awakening to nondual awareness is said to take a great deal of effort and many lifetimes and the teachings to achieve it are only given to accomplished meditators. In contrast, this book openly outlines simple, easy to apply methods that we can all use to encounter and abide in that nondual awareness, no matter what our background or experience level. These methods are based on love and devotion and swiftly awaken us to our ultimate nature, in this very lifetime. By applying these simple methods we can be free from negative emotions and all other forms of suffering. Although Buddhist in origin the methods discussed in this book can be applied by anyone, those of any faith and those of no faith at all.
Pema Düddul, a Buddhist chaplain, poet and scholar, is a student of Dudjom Rinpoche (1904-1987), Chogyal Namkhai Norbu Rinpoche (1938-2018), Jetsunma Tenzin Palmo, Lama Karma Lhundup Rinpoche and Dungse Namgyal Dawa Rinpoche. He has decades of experience teaching the Dharma in the modern world and teaches with great clarity and simplicity. With this book Pema shows us how to use the power of love and devotion to awaken to our true nature and find ultimate freedom.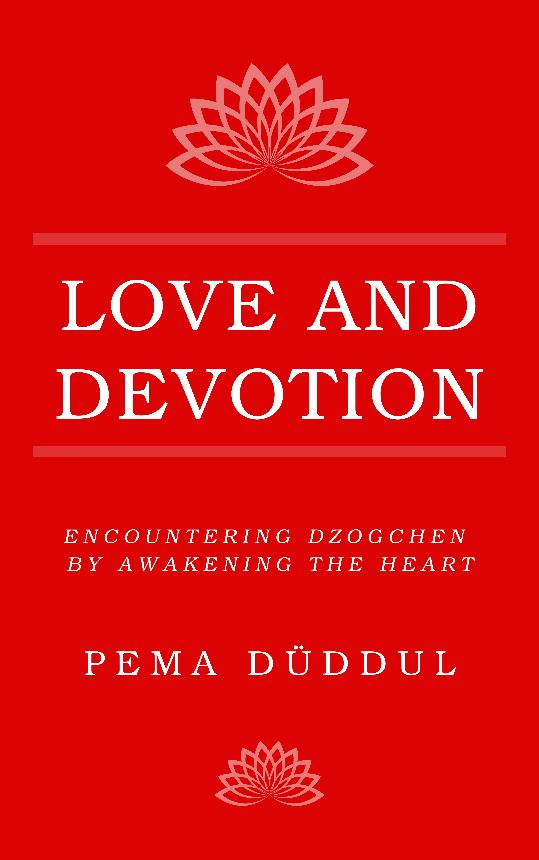 Luminous Awareness: A Guidebook to Natural Awakening in Life and in Death
"I am confident readers will find this book, Luminous Awareness: A Guidebook to Natural Awakening in Life and in Death, interesting and useful in understanding the way it explains the Buddhist approach to the end of life." ~ His Holiness the Dalai Lama, from the foreword
A guidebook to natural awakening. Luminous Awareness translates the mystical and complex rituals and practices of The Tibetan Book of the Dead into a path of simple daily actions we can all apply right now.

Luminous Awareness is about life and death, but it is also about much more. Its true focus is how we can all awaken to our true or enlightened nature, which is the ultimate nature of all. This single, easy to read book contains everything you might need on the Buddhist path.

Inspired by the spirit of simplicity and openness of the Tibetan Dzogchen or Great Perfection tradition, Luminous Awareness is a comprehensive guide to living and dying with purpose and heart. The book contains easy to apply guidance on the practices related to The Tibetan Book of the Dead that lead to complete liberation in our own lifetimes.

In this book you will find simple meditations and contemplations to transform your experience of daily life into one of awakening, as well as lucid descriptions of the processes of dying, the after-death states (or bardos) and rebirth or reincarnation.

"Luminous Awareness asks 'What does the Buddha mean by rouse and correct ourselves? And how exactly do we look to our true nature?' This book is about providing the answers and offering a variety of practices to bring us closer to our true selves. Written with clarity and dedication to the dharma, Pema Düddul embraces the possibilities of an awakened life." — Sharon Salzberg, author of the books Loving kindness and Real Happiness

"That no one is exempt from death and the dying process is a central truth to the Buddhist tradition. Luminous Awareness offers a clear and approachable path to better understand the transformational power created in developing an engaged, contemplative relationship to the dying process. Pema Düddul skilfully distils this wisdom in a way that makes this rich work accessible, relatable and applicable to a varied readership." - Lama Justin von Bujdoss, Buddhist Chaplain and author of Modern Tantric Buddhism: Embodiment and Authenticity in Dharma Practice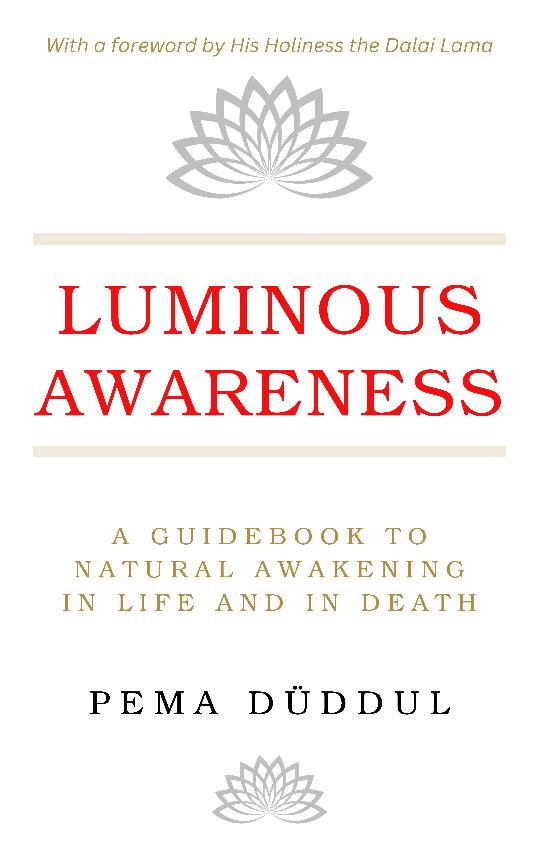 Here We Settle: Dawntime Poems from the Heart
This collection of Buddhist poetry touches on themes central to Buddhism: the benefits of meditation, the significance of the present moment, impermanence, devotion, compassionate ethics, and the true nature of the mind. It explores these themes with keen insight, but also with humour and joy. Each poem was written at dawn immediately after a meditation or practice session. Indeed the poems have the freshness and clarity of a clear dawn sky. The book provides a poetic complement to the many published works on meditation and mindfulness and reflects the lived experience of a committed Buddhist practitioner. Not only that, these poems embody the heart of the Buddha Dharma in ways that can't be achieved by other kinds of writing. Furthermore, each poem is intended to be used as a touchstone for daily contemplation. The book finishes with a guided meditation designed to bring recognition of the true nature of mind, the goal of all practice-oriented Buddhist lineages. Though the author practices within the Tibetan tradition, the book can be appreciated by Buddhists of any tradition and indeed by anyone interested in meditation or in discovering the true nature of reality and themselves through the medium of poetry. Published by Timeless Awareness Publications.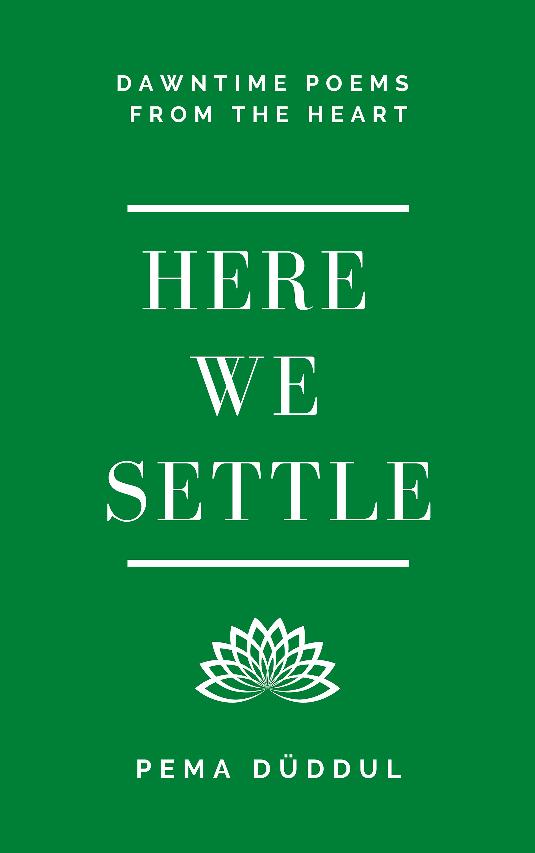 Co-authored by Jamyang Tenphel and Pema Düddul, Resting in Stillness is a collection of pithy advice about meditation, compassion and the true nature of mind. The book is a collection of short pieces focused on the heart of the Buddhist path. Many of the pieces were answers to questions posed in meditation classes or in online discussion groups, but some are essays written in response to a need for a succinct, accessible explanation of a topic that is essential to Buddhist practice. All of the pieces are concise, grounded in experience and written in a simple, unpretentious language that both beginners and advanced practitioners will appreciate. A review of the book can be found HERE. Re-published in 2022 by Timeless Awareness Publications.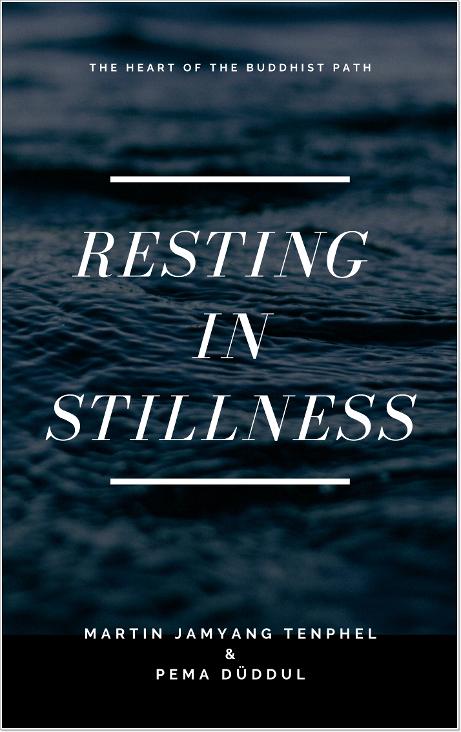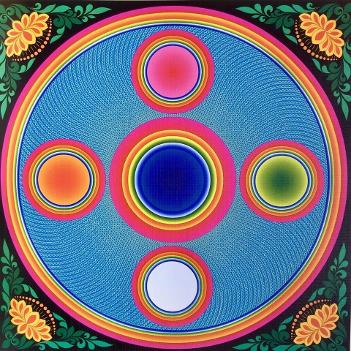 © Copyright Pristine Awareness: Foundation for Buddhist Practice