Creating a Sanctuary for Those Seeking To Awaken Their Deepest Inner Qualities
Help to establish a retreat centre in Australia by purchasing a sacred image of Arya Tara – the Buddha of compassion in action.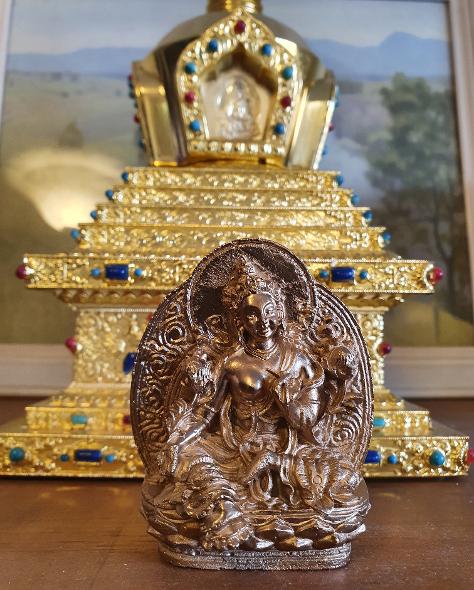 By commissioning and purchasing one or more of these sacred icons (tsa-tsa in Tibetan) you are directly helping us to create Pristine Awareness Hermitage, a sanctuary and retreat place for those seeking to awaken their deepest inner qualities. As a place of solitude and meditation, Pristine Awareness Hermitage will be a true refuge where we can connect with the inner tranquility and joy that is the true nature of all beings.
In Tibet, tsa-tsas were traditionally made with clay and left to harden naturally over time. These days more modern and durable materials are used such as resin, plaster or hydro-stone. A modern tsa-tsa is impervious to damp and the weather and could last quite a few decades!
A tsa-tsa is a small icon of a deity or other religious symbol such as a stupa. Tsa-tsas are a form of traditional Tibetan Buddhist art made from a casting mold containing the image of a deity, stupa or other sacred symbol.
Tibetan Buddhists believe that making or commissioning the making of tsa-tsas accumulates vast merit that leads to positive life conditions including the removal of obstacles to enlightenment. The commissioning or making of tsa-tsas is said to eliminate hindrances, purify negativities and create positive energy.
Traditionally tsa-tsas are placed inside stupas and prayer wheels or at holy sites such as meditation caves, hermitages, pilgrimage sites, mountains and lakes.
Tsa-tsas can also be kept on our home altars or shrines to give our practice a powerful boost. Smaller tsa-tsas can be carried wherever we go and are considered to be an amulet of protection and blessing for those who are travelling. We can even keep them in our cars or mounted on the handlebars of our bicycles.
Regardless of their size, tsa-tsas represent the body of the Buddhas and grant blessings and protection wherever they are placed. Even the smallest tsa-tsa brings the full blessing and power of the Buddhas into our immediate presence.
Given their potency tsa-tsas make great gifts for ourselves and others and can also be placed beside lakes and rivers, in forests and on hills and mountains to provide blessing and protection to the area for as long as they last, which, given how durable modern tsa-tsas are, could be a very long time.
These tsa-tsas of Tara are approximately 7 centimeters tall, cast from a traditional mold and consecrated with an age-old ceremony. They are painted gold or green depending on your choice. These Tara icons have a precious long life pill placed at their heart, gifted to us by Namgyal Dawa Rinpoche, Dudjom Rinpoche's grandson, which makes them unique and potent. The long life pills themselves contain many sacred and blessed substances that grant wellbeing and longevity and have also been fully consecrated.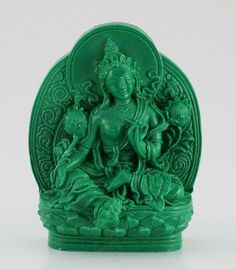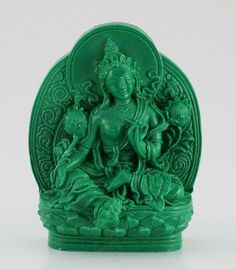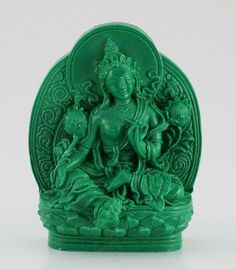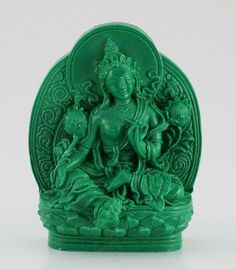 Our goal is to produce 100 thousand Tara tsa-tsas and have them placed in homes, temples and special natural sites all over Australia and the world. If you are interested in purchasing or commissioning one or more Tara tsa-tsas and helping to establish Pristine Awareness Hermitage, whilst simultaneously spreading the blessings and protection of Tara, click the yellow button below. Please contact us if you want to buy and place multiples. Please also contact us and send pictures if you have purchased or commissioned a tsa-tsa from us and have placed it somewhere special. Click on the images below to see our tsa-tsas in their new homes on altars and in national and state parks throughout Australia (the images go the right way up on clicking)
To support us to build the Pristine Awareness Hermitage you can purchase tsa-tsas already painted gold or green or unpainted (see image below left) so that you can paint them yourselves.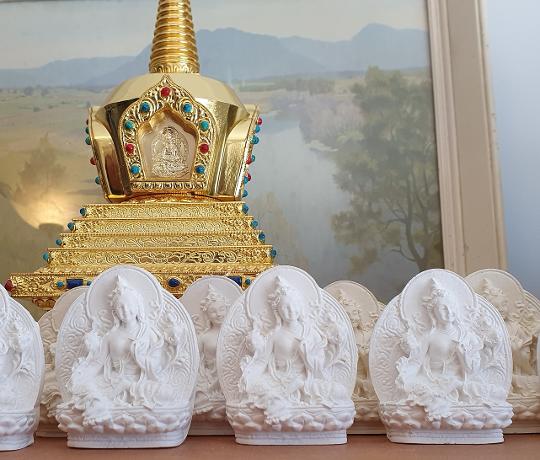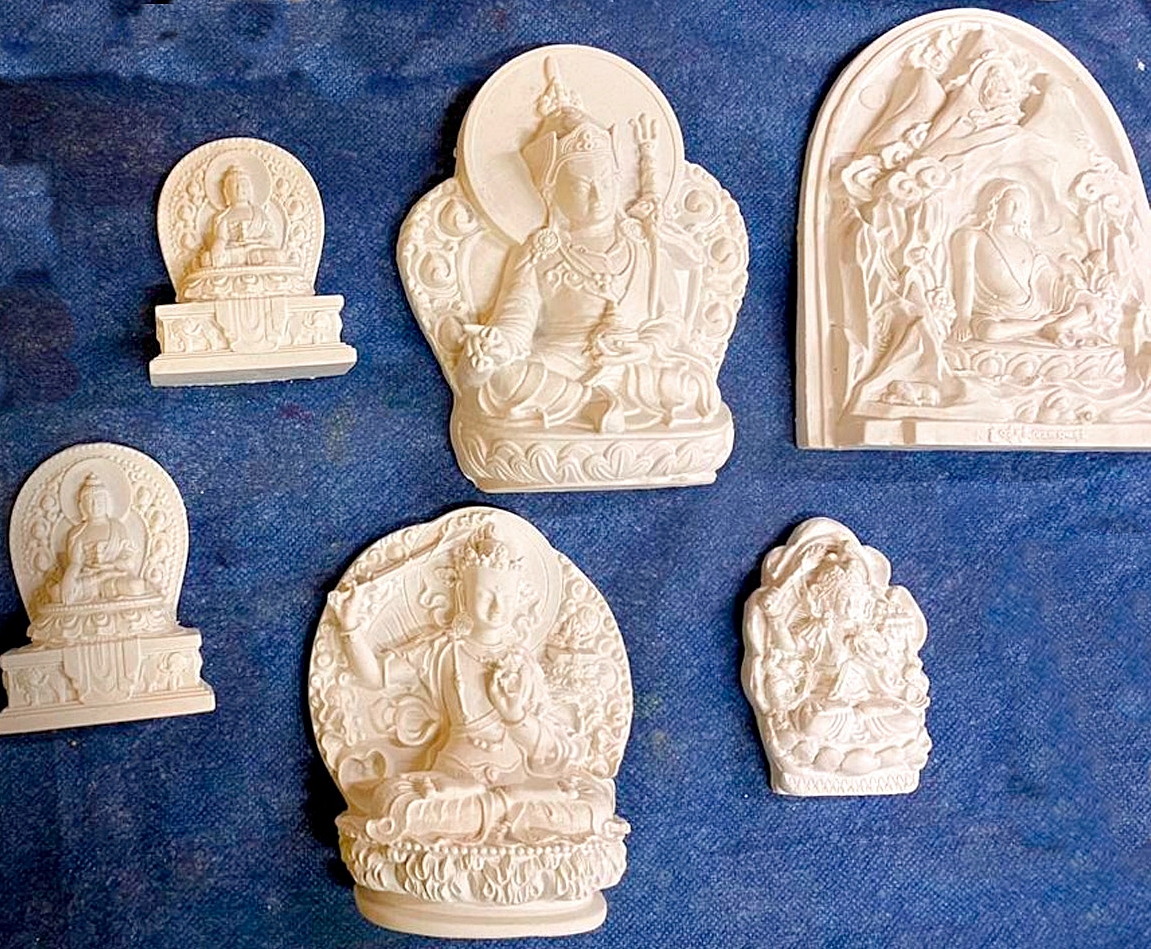 Buy Tara Tsa Tsa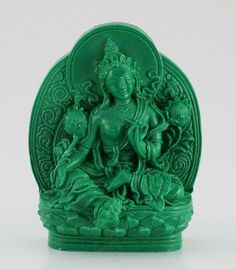 $ 50.00 AUD
Postage included. To order multiples use the "donate" button below.
If the above "Buy Now" button doesn't work or to order multiple tsa-tsas please use the donate button and leave a clear message letting us know how many tsa-tsas you want, what colour you want them painted, and where you want them sent.
© Copyright Pristine Awareness: Foundation for Buddhist Practice