Arranged below (in alphabetical order) are biographies of Vajra Masters who, though not officially connected to Pristine Awareness, we trust and respect. These masters teach the Vajrayana path and either regularly visit Australia and/or teach in the West.
Jetsunma Tenzin Palmo
Jetsunma Tenzin Palmo was born in England in 1943. Aged 18, she realised she was a Buddhist while reading the book "The Mind Unshaken" by John Walters. In 1964 she sailed to India to pursue her spiritual path. On her 21st birthday, in June 1964, she met His Eminence the 8th Khamtrul Rinpoche, a great Drukpa Kagyu Lama, and recognised him immediately as her Guru and asked him if she could become a Nun. Aged 21, only 3 months after arriving in India, the newly named Drubgyu Tenzin Palmo became one of the first Westerners to be ordained as a Tibetan Buddhist monastic. Tenzin Palmo was based with Khamtrul Rinpoche and his community first in Dalhousie and later at the monastery of Tashi Jong, near Palampur, Himachal Pradesh for six years until 1970, when he directed her to the Himalayan valley of Lahaul in order to undertake more intensive practice. Tenzin Palmo thrived in her solitary spiritual practice and lived in a cave for 12 years. After the publication of her biography, "Cave in the Snow" by Vicki MacKenzie , her profile increased exponentially and she began annual international teaching tours to raise funds to found Dongyu Gatsal Ling nunnery. In February 2008 Tenzin Palmo was given the rare title of Jetsunma, which means Venerable Master, by His Holiness the 12th Gyalwang Drukpa, Head of the Drukpa Kagyu lineage in recognition of her spiritual achievements as a nun and her efforts in promoting the status of female practitioners in Tibetan Buddhism.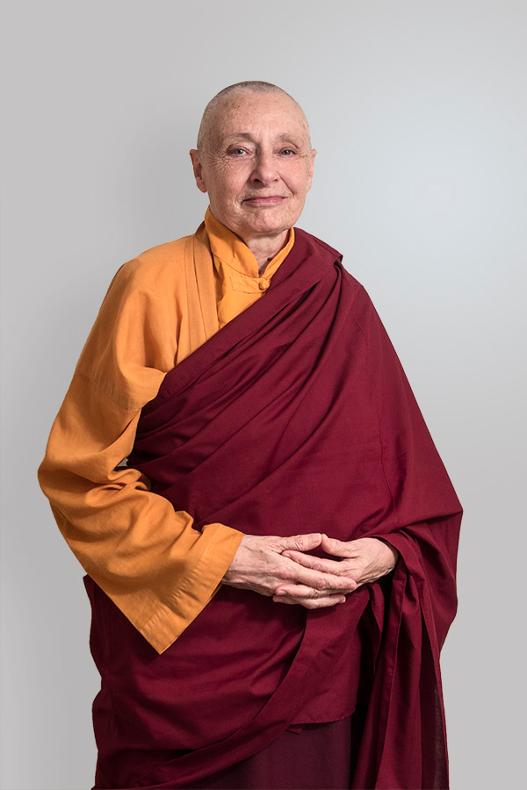 DungseNamgay Dawa Rinpoche
Venerable Tulku Namgay Dawa Rinpoche was born on October 21, 1974, the Wood Tiger year, in Timphu, Bhutan. His father is H.H. Shenphen Dawa Rinpoche and his mother's name is H.R.H. Ashi Pema Chodon Wangchuk, a royal family member of Bhutan. His previous incarnation is Tulku Sangay Rinpoche who was a root teacher of H.H. Dudjom Rinpoche and from whom Dudjom Rinpoche received the Phurba teachings and empowerment. Ven. Tulku-la's other incarnations were all holders of the dharma and were all revered teachers. H.H. Dudjom Rinpoche himself enthroned him, blessed him and predicted his future. He received his education at St. Paul Catholic school in Darjeeling, for his higher school he attended Baha School, in Maharashta. Later he studied at Penor Rinpoche's Namdroling monastery and later in a Nyingma monastery in Kathmandu for further training in the dharma. He received teachings and empowerments from HH Karmapa, Tulshik Rinpoche, Chatrul Rinpoche, Penor Rinpoche, Muksang Rinpoche and from his father Shenphen Rinpoche. Tulku Namgay Dawa Rinpoche is gentle, kind and compassionate by nature and helps and guides many students on the path of liberation.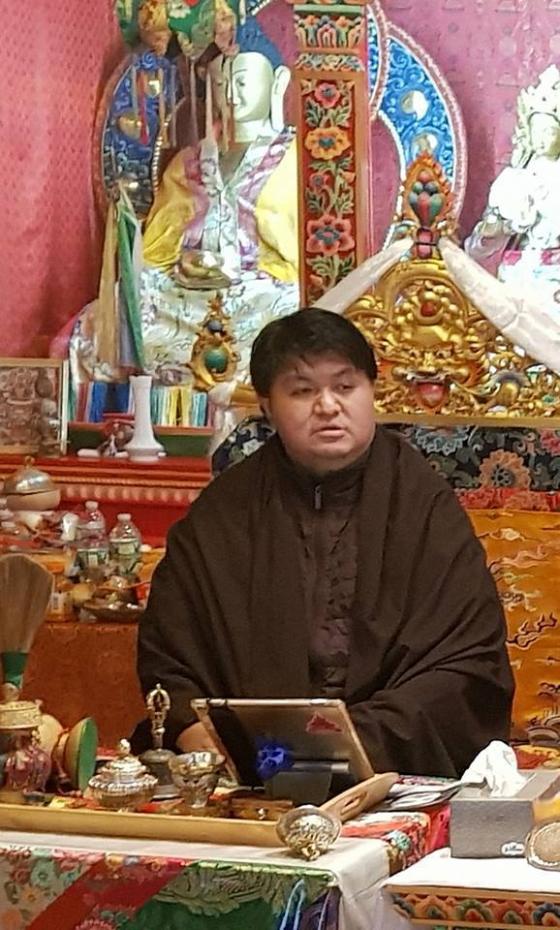 Ngakpa Karma Lhundup Rinpoche
Ngakpa Karma Lhundup Rinpoche is a ngakpa (lay yogi practitioner) of the Nyingma lineage of Tibetan Buddhism. His teachings are simple, direct, humourous and applicable to everyday life. He specialises in the Dudjom Tersar, Northern Treasures (Changter) and the Dzogchen traditions of meditation, and performs various ancient Tibetan rituals, rites and ceremonies for living, dying and after death. Ngakpa Karma Lhundup Rinpoche was recognised as the reincarnation of a 19th century Tibetan mahasiddha called Wariktsel Thokme by Kyabje Hungar Dorje Rinpoche and Terton Kusum Lingpa Rinpoche. Mahasiddha Wariktsel Thokme was one of the heartsons or principle students of Do Khyentse Yeshe Dorje. Karma Rinpoche's main teachers are His Holiness Dalai Lama, Kyabje Trulshik Rinpoche, Kyabje Taglung Tsetul Rinpoche, Kyabje Khamtrul Rinpoche Jamyang Dondup, Ngakchang Yeshe Dorje Rinpoche, and Lama Lungtog Gyalten. Ngakpa Karma Lhundup Rinpoche speaks fluent English and has travelled around the world making connections with people of many backgrounds. Rinpoche has said that on his travels he gave simple teachings, performed ceremonies and made people happy with funny Tibetan stories. Rinpoche's humility is only one of his many qualities.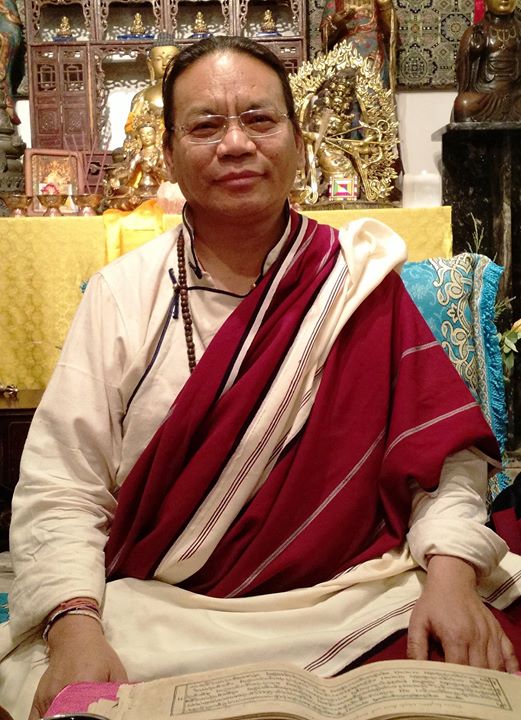 © Copyright Pristine Awareness: Foundation for Buddhist Practice